Cheeseburger Pizza Recipe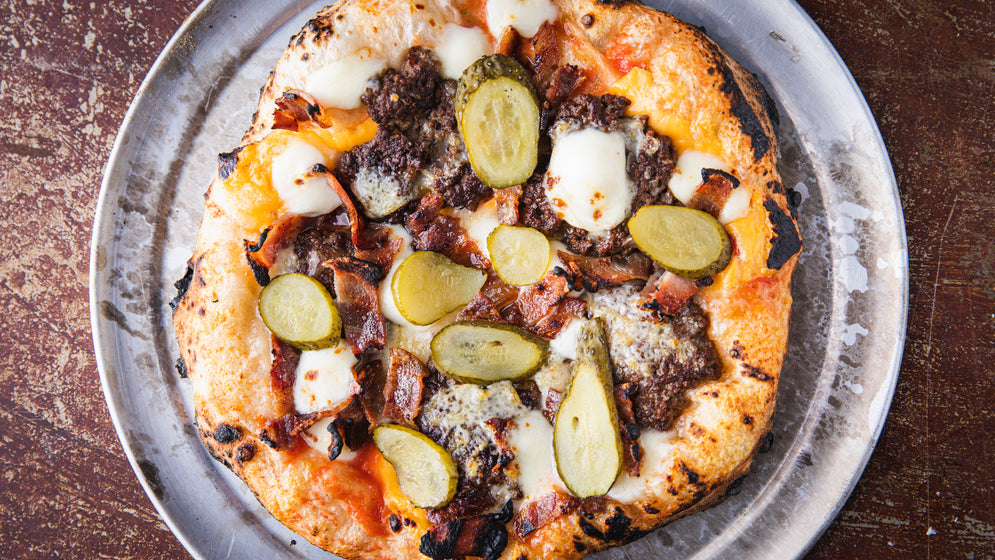 This one is absolute filth! A cheeseburger pizza by meat-loving Adam Purnell aka @shropshirelad. With a dough base, burger patties, bacon, cheese, and pickles, it's the ultimate comfort food recipe.
Ingredients
Pizza dough base of your choice

4 Smashed beef patties

6 rashers bacon
4 slices of cheese

Tomato sauce/pizza base

100g / 2.12oz Cheddar

100g / 2.12oz Mozzarella

Pickle slices (optional)
Show more
Step 1:
Shape the beef mince into patties, season with salt and pepper, place in cast iron pan and cook in Roccbox at 400°C/752°F and then set aside.
Step 2:
Next cook the bacon in the pan, chop and set aside.
Step 3:
Open up the pizza dough and spread your tomato sauce across the base.
Step 4:
Add the cheese slices, mini beef patties and the cooked bacon to your pizza.
Step 5:
Next add the cheddar and mozzarella.
Step 6:
Finish by topping the pizza with pickle slices.
Step 7:
Bake the pizza in your Gozney oven at 400°C/752°F until cooked.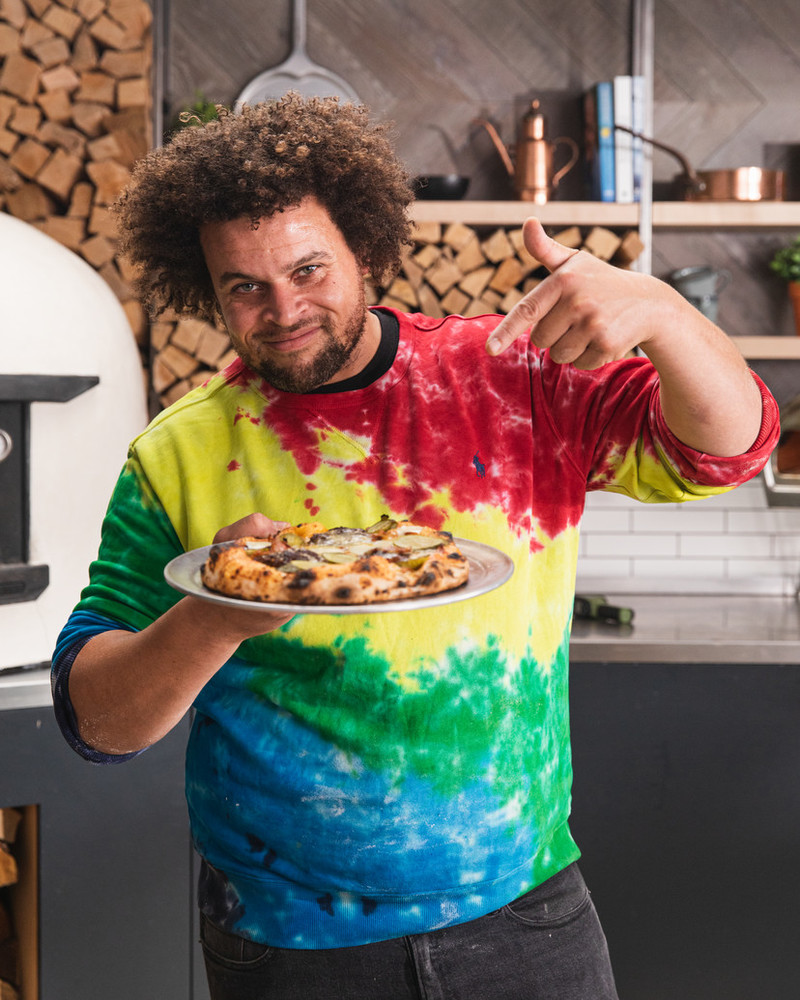 Recipe Contributor
Adam Purnell
Otherwise known as 'Shropshire Lad', Adam Purnell is an epic self-taught home cook and outdoor cooking pro, who's loves to make outrageous meals with fire.