Frutti De Mare Pizza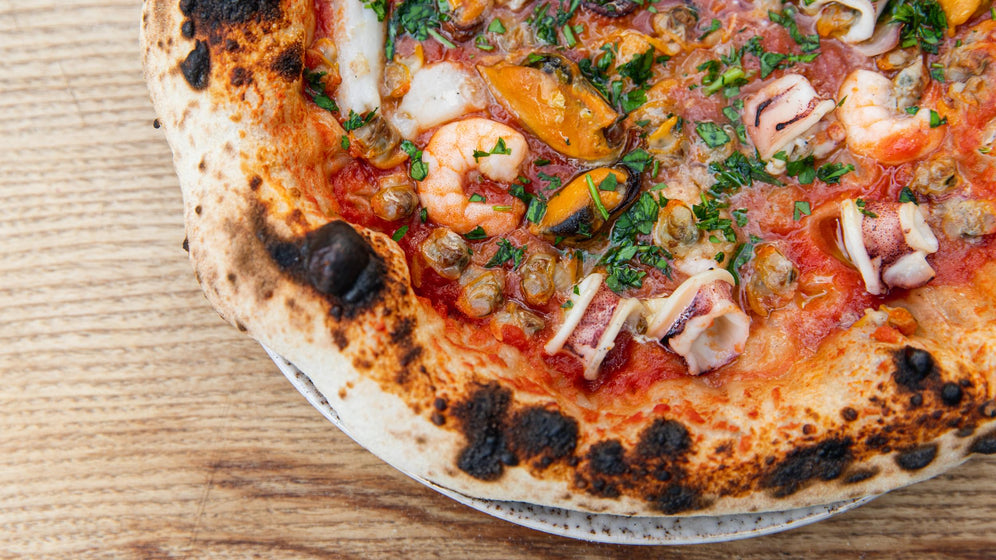 Fresh seafood meets pizza. Transport yourself to the coast, with this Frutti De Mare Pizza by Gozney Ambassador @leopardcrust.
Ingredients
2 baby squid, cleaned and cut into 1-in / 2cm rings
6 prawns, cleaned, shells removed and deveined
8-10 mussels, shells removed
1 small garlic clove, finely chopped
High-quality tomato sauce
1 stalk parsley, leaves finely chopped
Show more
Step 1
Prep the baby squid by removing the unwanted parts.
Step 2
Place the squid, prawns, mussels, clams and garlic in a baking tray. Drizzle over extra-virgin olive oil and a generous pinch of salt. Toss to combine then arrange in an even layer.
Step 3
As your Gozney Dome or Roccbox preheats, place the baking tray towards the mouth of the oven. Stir seafood mix every few minutes. Once prawns and squids become uniformly opaque, remove the baking tray from the oven.
Step 4
Once your Gozney pizza oven reaches 400°C/752°F. Open out a dough ball into a circular base using your favourite method. Top pizza base with tomato sauce and seafood mix. (Optional: taste-test a piece of the seafood, mix to check if more salt is required.)
Step 5
Transfer to a placement peel, ensuring that you have dusted the peel with flour to avoid the dough from sticking. Gently adjust the pizza on the peel before launching into your Gozney oven.
Step 6
Allow the pizza to bake at low-flame for 30 seconds before turning it with a Gozney turning peel. Turn every 20-30 seconds, until the crust is baked to the colour you like.
Step 7
Sprinkle on parsley and add a finishing touch of extra-virgin olive oil. Enjoy!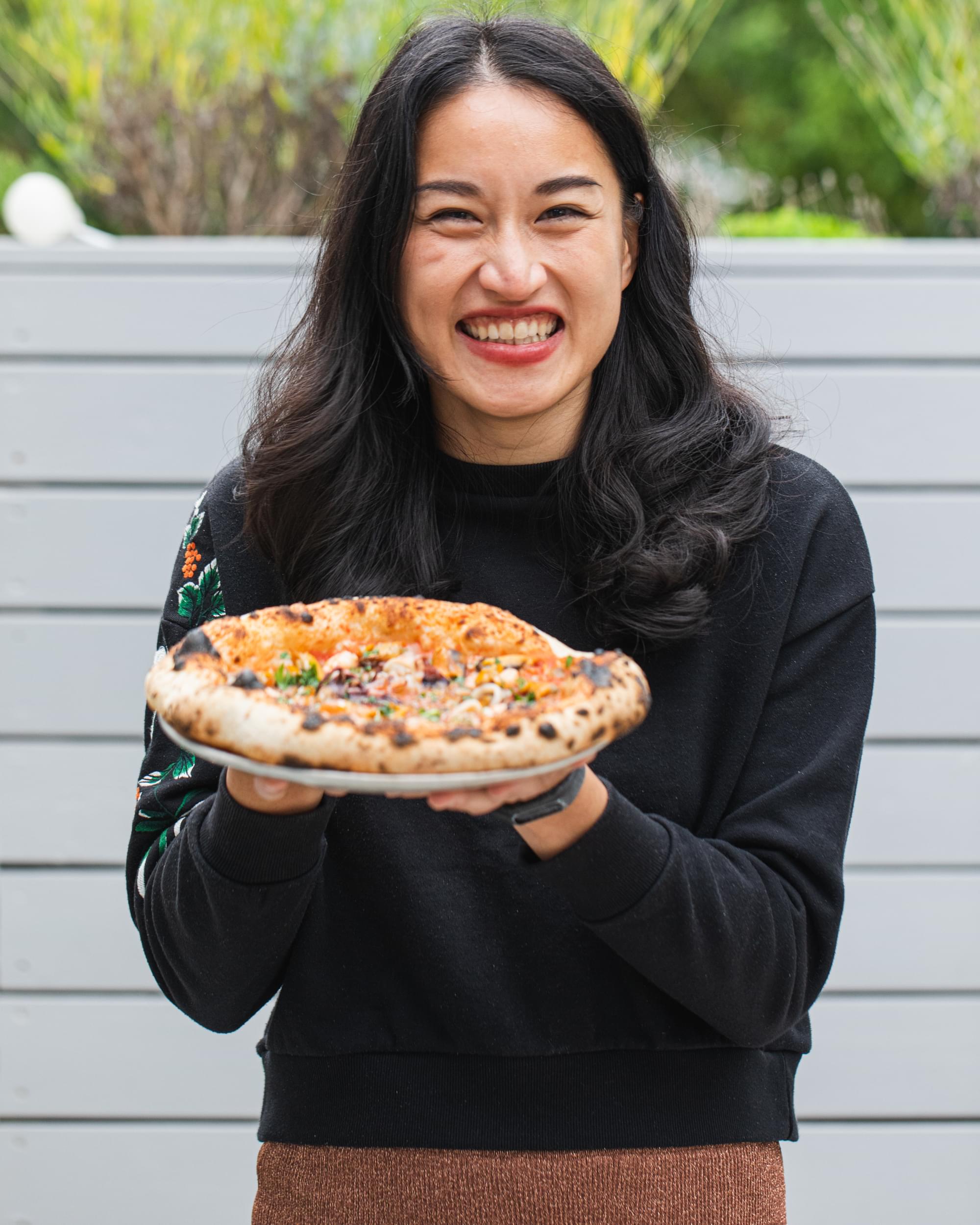 Recipe Contributor
Feng Chen
Feng Chen aka @leopardcrust is the queen of making the most imaginative pizzas, famous for their perfect leopard spotted crusts.