Thai Sausage Breakfast Sandwich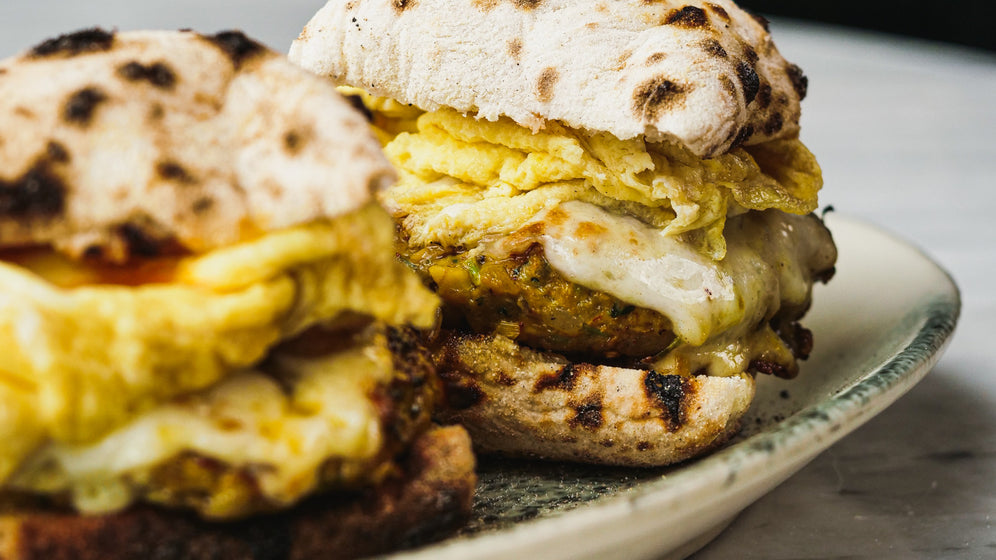 If you're looking for some breakfast/brunch inspiration here it is...Feng Chen's (@leopardcrust) Breakfast Sandwich, with fragrant Thai sausage, mozzarella, egg and some of your left-over pizza dough 🍕
Ingredients
1-3 tbsp dried chilli flakes

2 slices of galangal, chopped
1 stalk lemongrass, bottom half only, thinly sliced

2 large cloves garlic

5 chopped shallots

8 stems of coriander (including roots if possible)

1 tbsp fish sauce (plus more for the pizza)
1 tsp turmeric powder

6g salt
300g minced pork (the fattiest available) [200g minced pork & 100g pork fat]

5 kaffir lime leaves, cut into long, thin ribbons
Leftover pizza dough

Fried egg

Mozzarella / your choice of cheese
Show more
Step 1:
For the herb paste, chop and then pound the galangal, lemongrass, garlic, shallots and coriander in a pestle and mortar or food processor. Add the fish sauce, chilli flakes, turmeric powder and salt to the mixture and stir to combine.
Step 2:
Next, mix the herb paste together with the minced pork and kaffir lime leaves. If you like, you can make this sausage ahead of time, even a day ahead. The flavours will marry together better!
Step 3:
Shape the sausage into patties and place cheese on top, and bake in an oven proof skillet at 400°C/750°F in your Gozney Roccbox or Dome until cooked.
Step 4:
Shape your leftover pizza dough into similar sizes to your patties to create English muffins and bake in your oven at 400°C/750°F until cooked.
Step 5:
Fry an egg and put inside your sandwich along with the sausage patty, top with your favourite sauce and enjoy!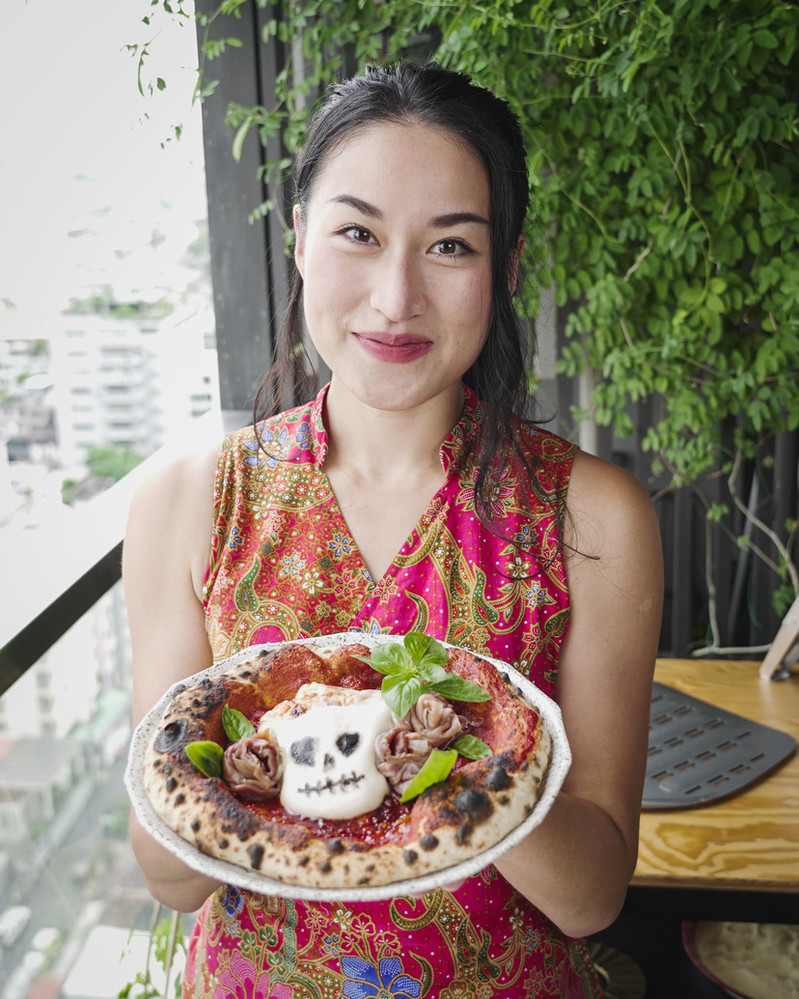 Recipe Contributor
Feng Chen
Feng Chen aka @leopardcrust is the queen of making the most imaginative pizzas, famous for their perfect leopard spotted crusts.