Wood-fired Achiote Chicken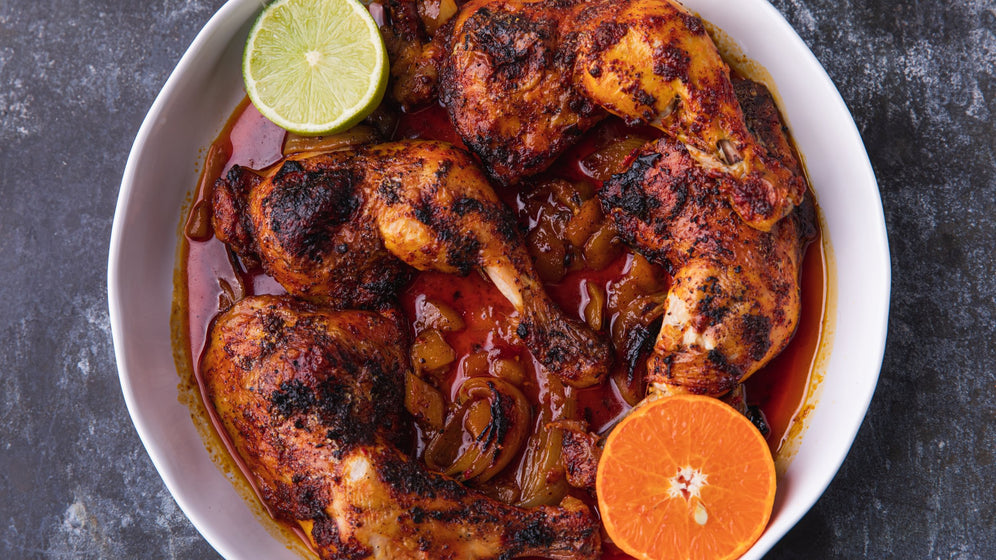 If you're looking for the perfect summer dish, packed with citrus flavours and a kick of heat then this is for you. Wood-fired Achiote chicken by @ixta.belfrage, cooked in Dome.  
Dome Bundle Link
Dome Bundle Link 1
Regular price CAD $2,757.00CAD $2,499.00
Infrared Thermometer Link
Infrared Thermometer Link 1
Regular price CAD $59.00CAD $47.20
Dome Cover Link
Dome Cover Link 1
Regular price CAD $129.00CAD $103.20
Ingredients
40g freshly squeezed tangerine juice (from 2-3 tangerines)
150g extra ripe Alphonso mango, finely chopped
1 brown onion, peeled and cut into eighths
4 garlic cloves, crushed with the side of a knife
4 allspice berries, roughly crushed
1½ tsp Achiote seeds, blitzed to a powder
1¼ tsp Calabrian chilli paste
Show more
Step 1:
Place all the marinade ingredients into a small bowl and mix well. Add the chicken legs to a large bowl and season generously with fine salt. Add the marinade and mix to coat. Leave to marinate for 3 hours at room temperature. 
Step 2:
Add the pineapple juice, tangerine juice, mango, onions, garlic, allspice, cinnamon and guajillo to a cast iron pan. Arrange the chicken legs, skin side up and spaced apart in the tray. 
Step 3:
Roast for 30 minutes in your Gozney Dome (or Roccbox) at 250°-300°C/482°-572°F or until the skin is bubbling and lightly charred in patches. Turn the tray every now and then to make sure the chicken colours evenly.  
Step 4:
Once the skin is crisp and lightly charred, cover the tray with foil and roast for another 10-15 mins. Remove the foil and roast for a final 5 mins, then remove the tray and let the chicken rest for 10 mins.  
Step 5:
Discard the allspice, guajillo and cinnamon sticks. Arrange the chicken on a platter and pour the sauce, along with the onions, garlic and mango around the chicken. Squeeze over the lime and tangerine halves and serve. 
Okay, it is time to turn your Gozney outdoor oven on and get to work! Why don't you share your work with us, just use the #gozneykitchen!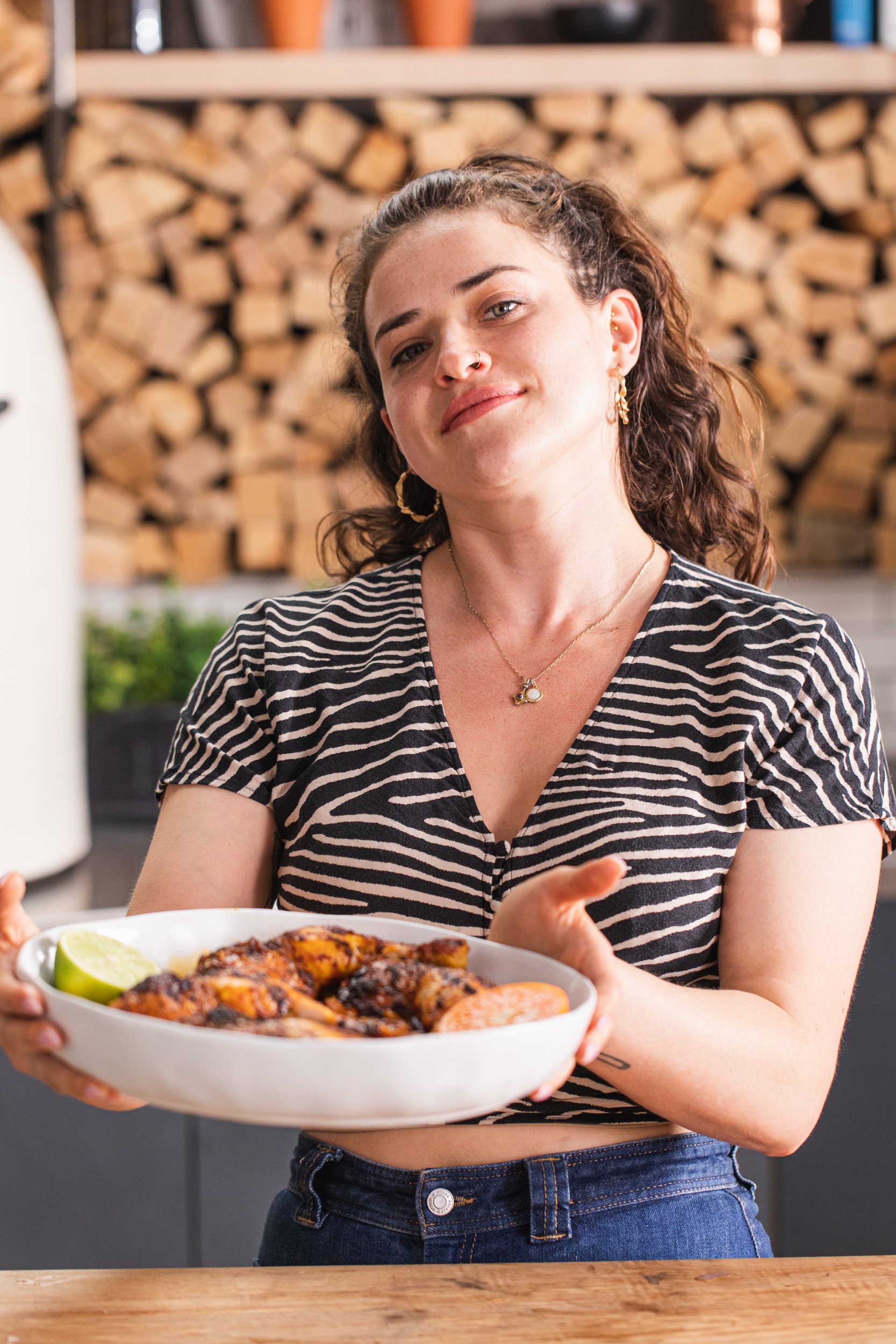 Recipe Contributor
Ixta Belfrage
Ixta Belfrage is an incredible cook, food writer and author. Her style of cooking draws inspiration from three countries she grew up travelling to, eating in and obsessing over - Italy, Brazil and Mexico. Ixta is the co-author of NYT best-selling FLAVOUR with Yotam Ottolenghi. Her first solo cookbook, MEZCLA is out in July.