Is a pizza oven worth it?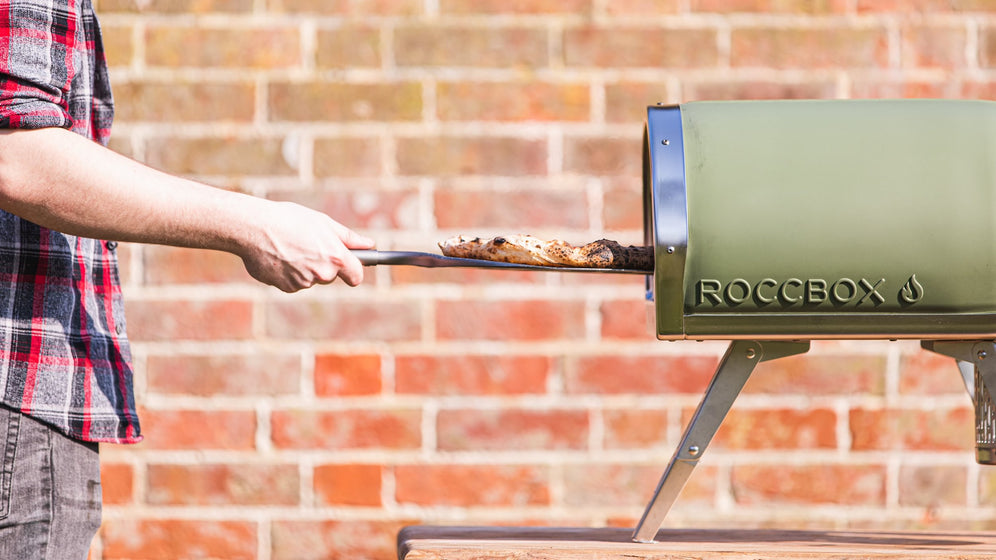 Thinking about buying a pizza oven? Here is everything you need to know about the best pizza ovens.
Pizza is without a doubt one of the most popular foods in the world. However, there can be a vast difference between a sad, soggy frozen pizza cooked at home versus a hot, crispy and cheesy pizza cooked in a professional pizza oven.
Is a pizza oven worth it?
So, the question you might be asking is - is it possible to replicate my favourite pizzas from the comfort of my own home or even when I'm exploring the outdoors?
The answer is, absolutely! Gozney's outdoor pizza ovens are restaurant-grade, they are engineered to replicate the performance of Gozney's professional ovens, used by leading chefs and restaurants all over the world.
But before you decide which pizza oven is the best option for you, have a read through our guide to pizza ovens and learn more about how you want/need one!
Intense Heat
Efficient pizza ovens are able to reach and maintain the temperature necessary to cook pizzas with perfection. Most commercial pizza ovens cook at temperatures ranging from 700°C to 800°C. But when you are making pizza at home, the ideal temperature ranges between 450°C to 500°C.
Gozney Roccbox reaches the ideal temperature of 450°C in only 30 minutes. Thick layers of insulation between the inner shell and outer casing allow the Roccbox to retain that heat for longer, so you can cook pizza after pizza without a drop in quality or a wait for the oven to heat back up. It has a 19mm thick stone floor, which cooks your pizza from the bottom up. The microporous composition draws moisture from the dough as it bakes, making your pizza bases extra crispy.
Roccbox's innovative flame technology allows you to experience wood-fired flames regardless of the fuel used by recreating a traditional yellow rolling flame. The high, domed ceiling shape also means that flames are further away from your food, and because there are no strip burners and no harsh flames that can burn your toppings, the Roccbox will consistently cook your pizza toppings to perfection. The Roccbox also comes with a built-in underfloor thermometer that tells you when you're ready to cook.
A world-class pizza oven, Gozney Dome reaches 500°C in only 40 minutes. The Dome's 30mm stone floor and dense cavity insulation allows it to reach the ideal pizza cooking temperature faster and retain that heat for longer.
You can rely on precise temperature reading throughout as Dome includes a built-in thermometer so that you know when it is ready to go. Also, you can use the innovative air ventilation to regulate the airflow travelling under your fire to control the heat output from start to finish.
Fuel options
Roccbox's detachable burner system allows you to easily switch between gas and wood. Cooking with gas is effortless, a great place to start for a beginner. However, if you're an enthusiast looking to master the art of wood-fired cooking, the Roccbox Wood Burner 2.0 is for you. A high-powered wood burner with built-in secondary combustion, designed to create a large, wood-fired rolling flame, perfect for big flavours.
Gozney Dome is a multi-fuel device. It allows you to have a true wood-fired cooking experience. But if the convenience of cooking with gas better suits your needs, switching over to the gas burner is simple.
Portability and Durability
Gozney's Roccbox has been designed to be portable: the retractable legs make for easy storage, the burners can be twisted on and off simply and the stone is securely fixed in place, to avoid accidental damage or it slipping out. It can be used for camping holidays, beach trips, to the park, in the garden – pretty much anywhere you like! The additional Roccbox Cover, which is fantastic for keeping Roccbox secure and snug in all sorts of weather, has a carry strap incorporated.
Built to last, the Roccbox uses professional grade materials and by registering your product within 60 days of purchase you can benefit from an extended 5 year warranty - 1 year warranty comes as standard.
The Gozney Dome counts with the GozneyShield™ which allows you to use your oven outdoors all year round – the ceramic-bonded outer coating is durable, water-resistant, and UV stable.
Similarly to the Roccbox, the Dome was built using restaurant grade materials and by registering your Dome within 60 days of purchase and you can benefit from an extended 5 year warranty - 1 year warranty comes as standard.
5 Reasons To Buy A Roccbox
1. With over 1,600 reviews and holding a 4.9/5 stars on Trustpilot, the Roccbox is the top-rated pizza oven available out there.
2. Designed to be portable, the Roccbox is the ideal pizza oven for your next adventure!
3. The Roccbox uses professional grade materials throughout, replicating the performance of Gozney's restaurant ovens.
4. Cook perfect Neapolitan pizzas in 60 seconds.
5. Count with a 5-year extended warranty when you register your Roccbox within 60 days of purchase. 
What is in the box?
Portable stone floored pizza oven
Professional grade pizza peel
Detachable gas burner
Bottle opener
Manual
*Roccbox Wood Burner 2.0 detachable wood burner (dual fuel option only)
5 Reasons To Buy a Gozney Dome
1. The Dome is built to the exact ratios of a restaurant pizza oven. You can become a Neapolitan Pro in no time at all.
2. Use outdoors all year round thanks to its ceramic bonded outer coating - extra durable, water resistant and UV stable.
3. The Dual Fuel model offers you the convenience of a built-in gas burner, allowing you to easily switch between fuel types and reach 500°C – all at the turn of a dial.
4. Unbeatable Versatility, when it comes to the Gozney Dome, the possibilities are endless. You can roast, steam, smoke, or bake. You can cook with wood or gas. You can cook impressively fast or low and slow. 
5. Designed for life, the Dome comes with an extended 5-year warranty and a no hustle return policy!
What's in the box?
Gozney Dome outdoor oven
Detachable flue and cap
Dock and Accessory Port
Digital thermometer, display unit and batteries
2 x temperature probes for checking the internal temperatures of food items
Manual Air Regulation Vent and Ashtray Module
Manual
Dual fuel ovens only also include:
Integrated gas burner and regulator
Ignition and flame regulation dial
1 x stone floor puck to switch between wood and gas
The Verdict
Gozney's pizza ovens are able to reach and maintain the ideal temperature to make pizzeria-quality pizzas. Both pizza oven models, the Roccbox and Gozney Dome, are restaurant-grade and very simple to use, ideal if you are a pizza pro or a total beginner.
If you would like to replicate your favourite pizzas at home, host pizza parties to entertain your family and friends or even enjoy delicious pizza while exploring the outdoors then Gozney pizza ovens are for you!
Recipe Contributor