Cacio e Pepe Pizza
The iconic Cacio e pepe pizza by Gozney ambassador @danieleuditi. You'll be hooked on this delicious cheese and pepper recipe.
Ingredients
250g/8.8 Oz Whole milk ricotta
50g/1.7 Oz Panna da cucina
150g/5.3 Oz Pecorino romano
50g/ 1.7 Oz Parmigiano Reggiano
Show more
Step 1:
Take the Ricotta, Pecorino Romano, Parmigiano Reggiano and half the panna da cucina and combine in a bowl.
Step 2:
Add the rest of the panna da cucina in a bowl and add salt and black pepper to taste.
Step 3:
Stretch out and flatten your roman style pizza dough and top with the panna da cucina and black pepper mix.
Step 4:
Tear small pieces of fresh Fior De Latte and add to the pizza base.
Step 5:
Place into your Gozney Dome or Roccbox at around 385°C/725°F and cook until crisp and the toppings have melted.
Step 6:
Remove from the oven. Slice and add a spoon of your cacio e pepe mixture to each slice. Finish with black pepper to taste, olive oil and a pinch of salt.
Step 7:
Serve and enjoy!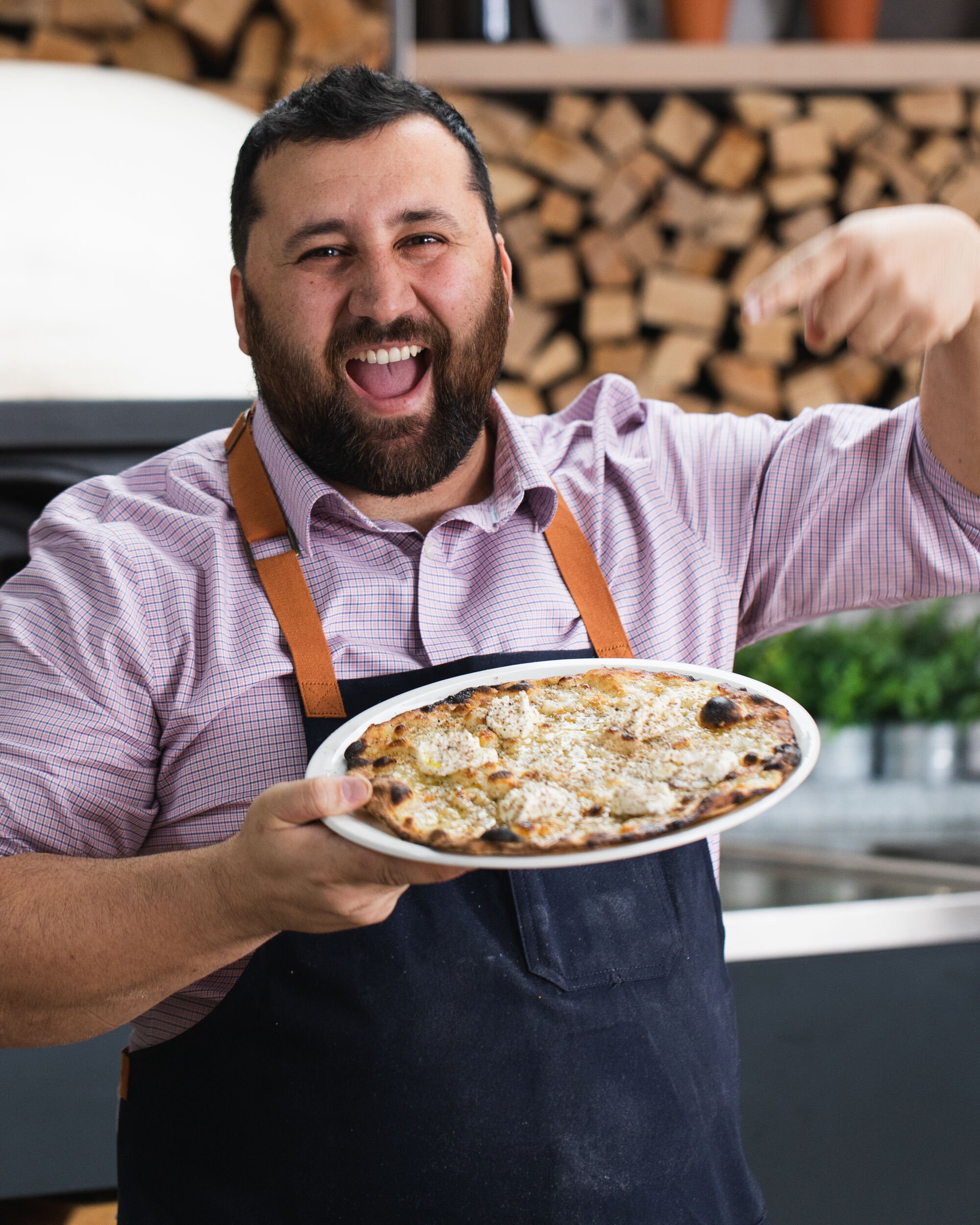 Recipe Contributor
Daniele Uditi
Daniele Uditi is renowned for creating authentic Italian dishes at his restaurant @pizzana. He's also a judge on Hulu's 'Best In Dough' and we're proud to have him on board as a Gozney Ambassador.