Christmas Calzone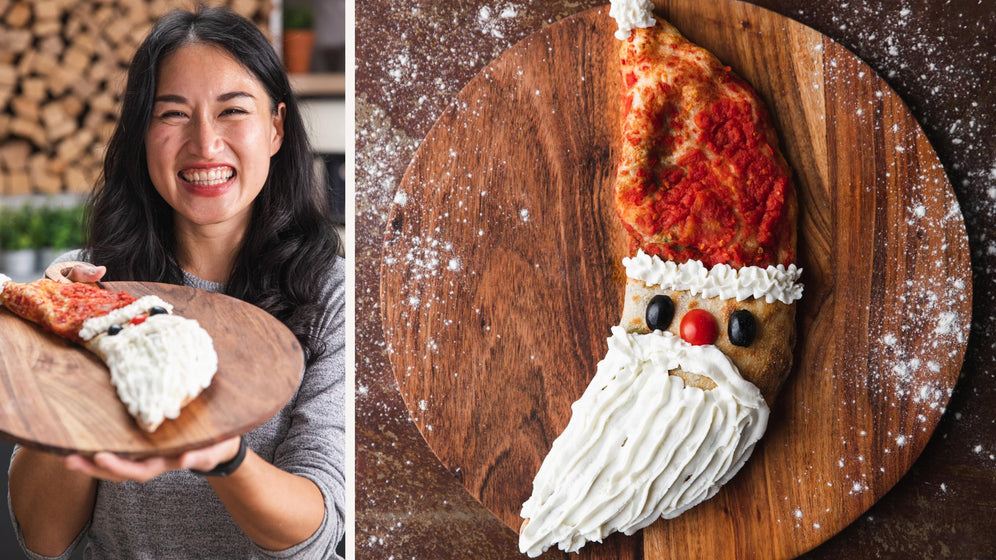 What's more festive than combining pizza with Santa? @leopardcrust does it best with this Christmas Calzone.
Roccbox Link
Roccbox Link 1
Regular price CAD $599.00CAD $479.20
Roccbox Turning Peel Link
Roccbox Turning Peel Link 1
Regular price CAD $85.00CAD $68.00
Pizza Server Link
Pizza Server Link 1
Regular price CAD $49.00Prices from CAD $39.20
Ingredients
Time: 20 minutes + dough prep time
San Marzano tomatoes sauce (recipe)
Show more
Step 1:
Preheat your Gozney Roccbox or Dome to 350°C/650°F. Prepare the ricotta by mixing it in a large bowl with a pinch of salt, then whipping for 1 minute until fluffy. Transfer into a piping bag or Ziploc bag. If using a Ziploc bag, seal the ricotta in the bag, press ricotta towards a bottom corner, then cut a small hole in the corner to make a piping bag.
Step 2:
Press the dough out into an evenly flat circle.
Step 3:
Being careful not to overstuff your calzone, scatter a few provolone chunks and grated Parmigiano Reggiano over one half of the dough. Spread alternating stripes of tomato and pesto sauce on top of the cheese. Season with a pinch of salt.
Step 4:
Fold the dough over and tightly crimp the edges to form a secure seal.
Step 5:
On one half of the calzone, spread a thin layer of tomato sauce to the edges of the dough (this will be Santa's red hat). Use a fork to poke small holes in the sauced area of the dough.
Step 6:
Lightly flour the front edge of your launch peel. Using both hands, pinch each end of the calzone and drag it onto the front edge of the peel, forming a crescent shape.
Step 7:
Allow the calzone to bake in the oven with the flame switched off for 1 minute. Ignite the oven and set to the lowest flame setting. Rotate and bake the calzone until it is the colour you like.
Step 8:
Once cooked, remove from the oven and decorate with ricotta to create Santa's hat and beard. Place on black olives for eyes and a cherry tomato for the nose. Chuckle at your creation and enjoy!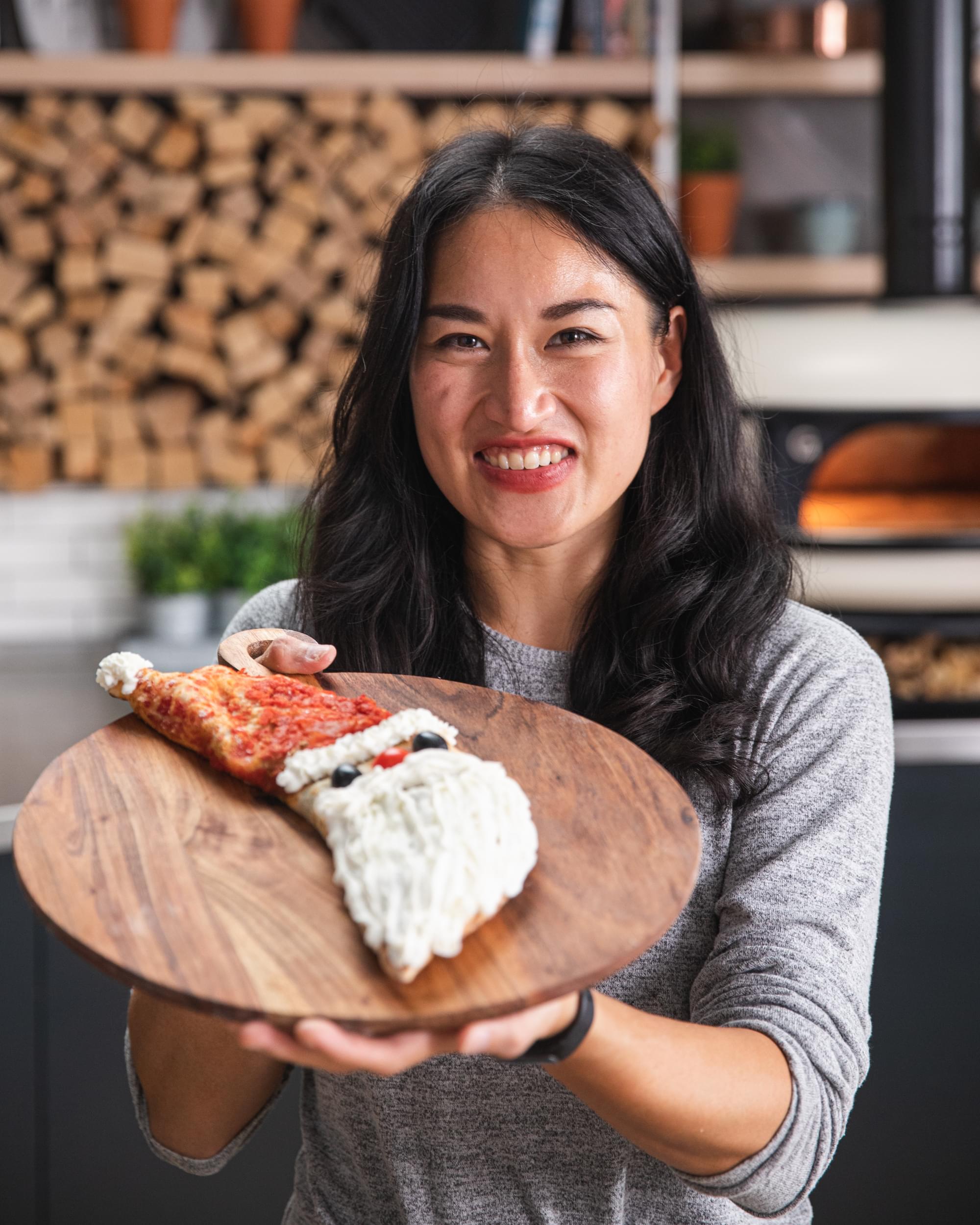 Recipe Contributor
Feng Chen
Feng Chen aka @leopardcrust is the queen of making the most imaginative pizzas, famous for their perfect leopard spotted crusts.