Croque Madame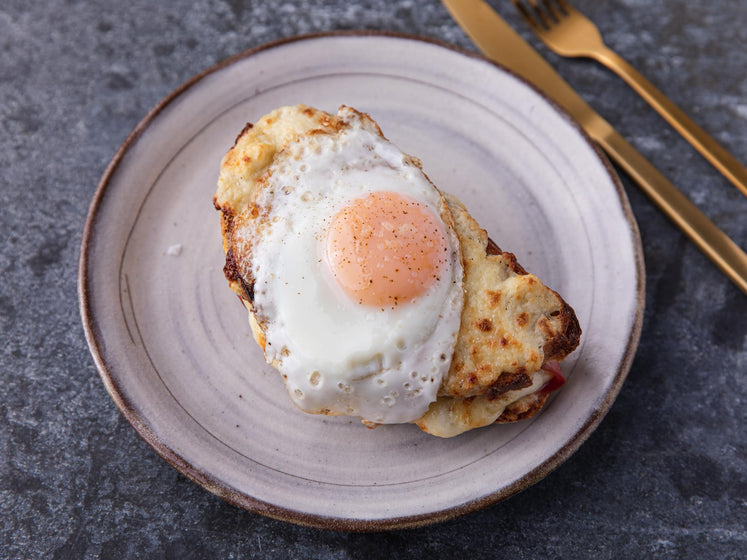 Weekend brunching? Look no further than this indulgent Croque Madame from Great British Bake-Off Winner @candicebrown. Cooked in Dome, this takes a classic to the next level.
Ingredients
2 slices soda bread or good thick bread
2 slices of good quality smoked thick cut Ham
1 tbsp of butter to fry sandwich
125ml/4.2 fl Oz double cream
125ml/4.2 fl oz whole milk
2 cloves garlic cut in half
50g/2 Oz gruyere cheese grated
Show more
Step 1:
To make the béchamel, heat the cream and milk in a sauce pan with the garlic cloves, onion and thyme until it comes to a boil then turn off and leave to infuse for a few minutes. Strain out the garlic and onion from the hot milk.
Step 2:
Add the butter and flour over a low heat until the butter has melted. Mix continuously over a low to medium heat for a couple of minutes to cook the flour out.
Step 3:
Whilst the flour and butter are on a low heat, pour in the infused milk and continue mixing until fully combined, there's no lumps and it starts to thicken. Add salt and pepper to taste and stir through the grated gruyere cheese. Set it aside.
Step 4:
Preheat your Gozney Dome to 250°C/480°F.
Step 5:
Spread one slice of the bread with some of the béchamel sauce and layer with 2 slices of Emmental cheese. Add a thin layer of Dijon mustard; a layer of ham; another thin layer of Dijon mustard; 2 slices of cheese; and top with the second slice of bread spread with béchamel.
Step 6:
Place a good knob of butter in a heat proof frying pan or skillet and place under the Dome to melt.
Step 7:
Place the sandwich in the melted butter and back in the Dome towards the mouth of the oven and cook for 3-5 minutes until the bottom is golden. If the top starts to colour too much, then loosely cover with foil. Carefully flip the sandwich and coat the now golden fried side in more béchamel sauce and place back in Dome for a further 5-6 minutes until the cheese topping is golden and bubbling and the filling melted and hot.
Step 8:
Move the sandwich to the side of the pan, and in the remaining butter. Crack in the egg and place back in the Dome until the white is cooked and the yolk is still soft.
Step 9:
Remove the sandwich from the pan and top with fried egg. Sprinkle with salt and pepper and a little paprika (optional). Cut in half and watch it ooze. Enjoy!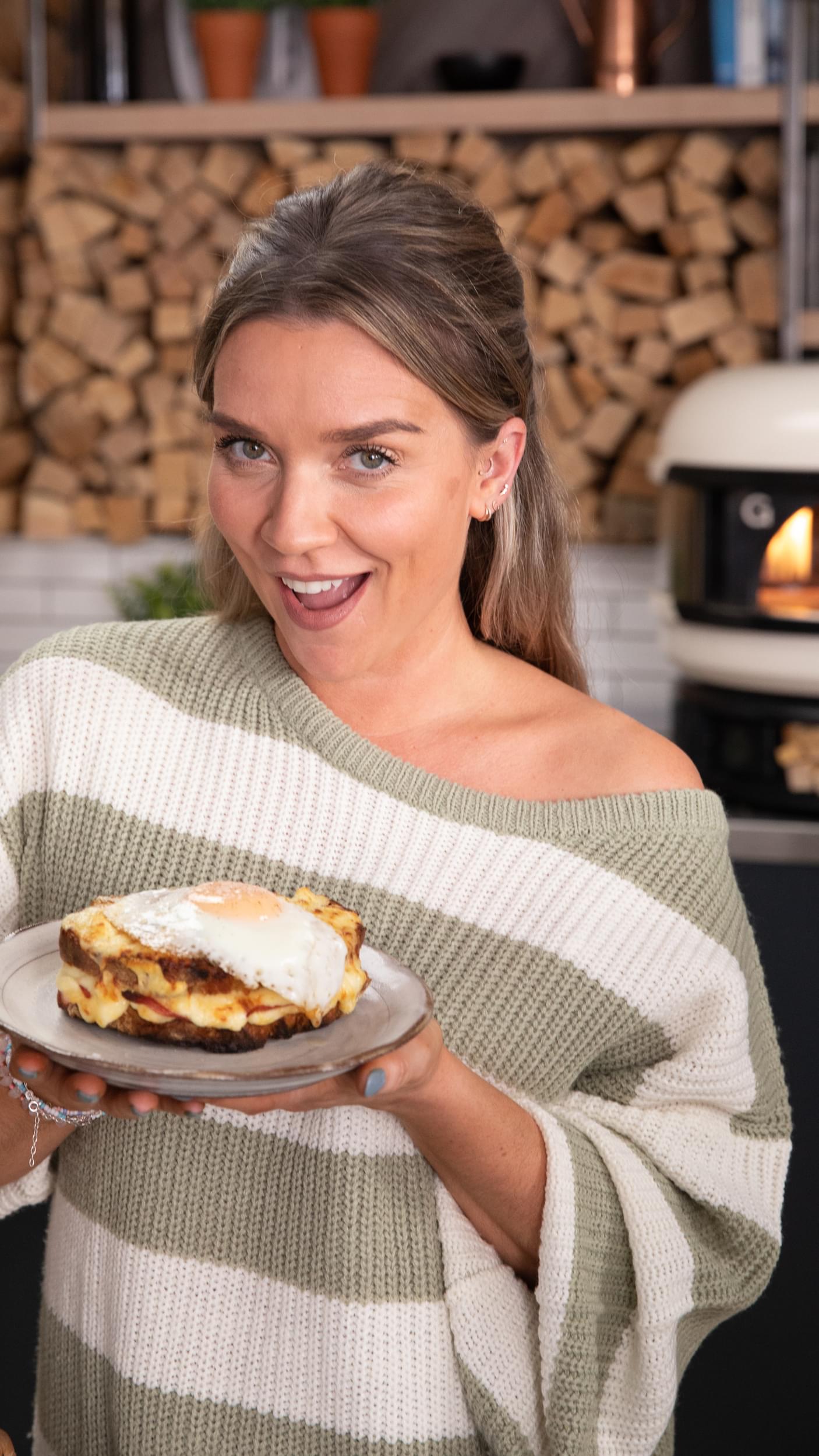 Recipe Contributor
Candice Brown
Candice Brown (@candicebrown) is a Great British Bake Off Winner, successful pub owner, author, mental health campaigner, and cook. Yep, she does it all. Candice describes cooking as a process she loves from start to finish, creating hearty, home-cooked recipes, especially in her book 'Happy Cooking'.