Honey Glazed Belly Pork 'Bún Thịt Nướng'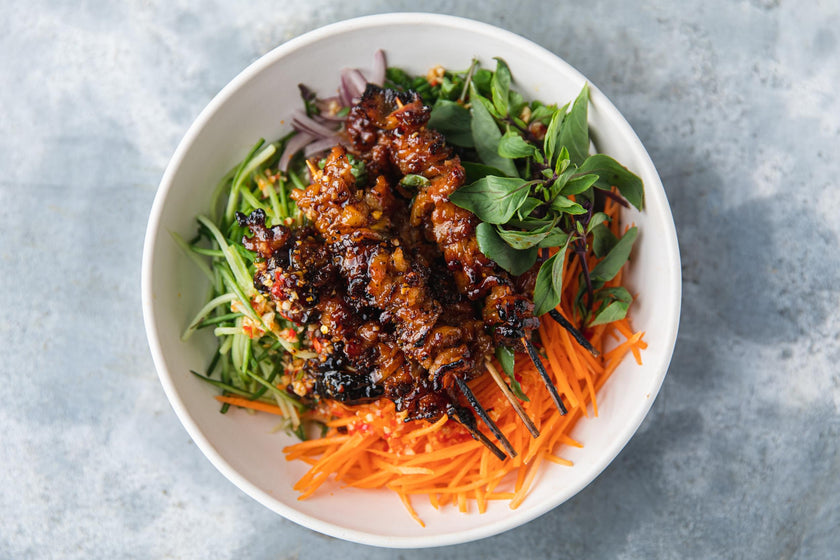 Ready for an explosion of flavour? This Bún Thịt Nướng by @chef_thuy_pham will transport you to the streets of Vietnam.⁠
Ingredients
500g/17.5 Oz Pork belly, skin cut off, thinly sliced
16 BBQ bamboo skewers, 180mm
1 Pack vermicelli rice noodles, boiled, following the packaging instructions 
2 Medium carrots, julienned 
4 Tsp crispy fried shallots
Pork marinade Ingredients: 
2 Tbsp red chilli, finely chopped 
2 Tbsp garlic, finely chopped
2 Tbsp lemongrass, finely chopped 
Nước chấm fish sauce for 1 portion
25ml/0.8 Fl Oz Fish sauce
25ml/ 0.8 Fl Oz Lime juice
10g/0.4 Oz Garlic, minced
15g/ 0.5 Oz Red chillies, minced
Show more
Step 1:
Cut the pork belly into 3cm/1-inch strips, then thinly cut those strips widthways, into 3mm/ 0.1 inch slices.  Put the pork slices into a large bowl, add all of the marinade ingredients and mix well. Cover and put into the fridge to marinate for 3 hours, or ideally overnight for best results. 
Step 2:
Soak the bamboo skewers in cold water for 5 minutes before use and then one by one, skew the pork slices on, folding over any larger pieces. 
Step 3:
Put all of the nước chấm fish sauce ingredients into a bowl, mix well and set aside.
Step 4:
Place the skewers on to a baking tray, brush each one with honey, then grill in your Gozney for 7-8 minutes at 300°C/572°F, turning halfway through. 
Step 5:
Plate the skewers onto a bed of rice noodles, add the carrots, cucumber and fresh herbs, then sprinkle with crispy fried shallots. 
Step 6:
Lastly, pour over the Vietnamese nước chấm fish sauce and drizzle with chilli oil to complete the dish!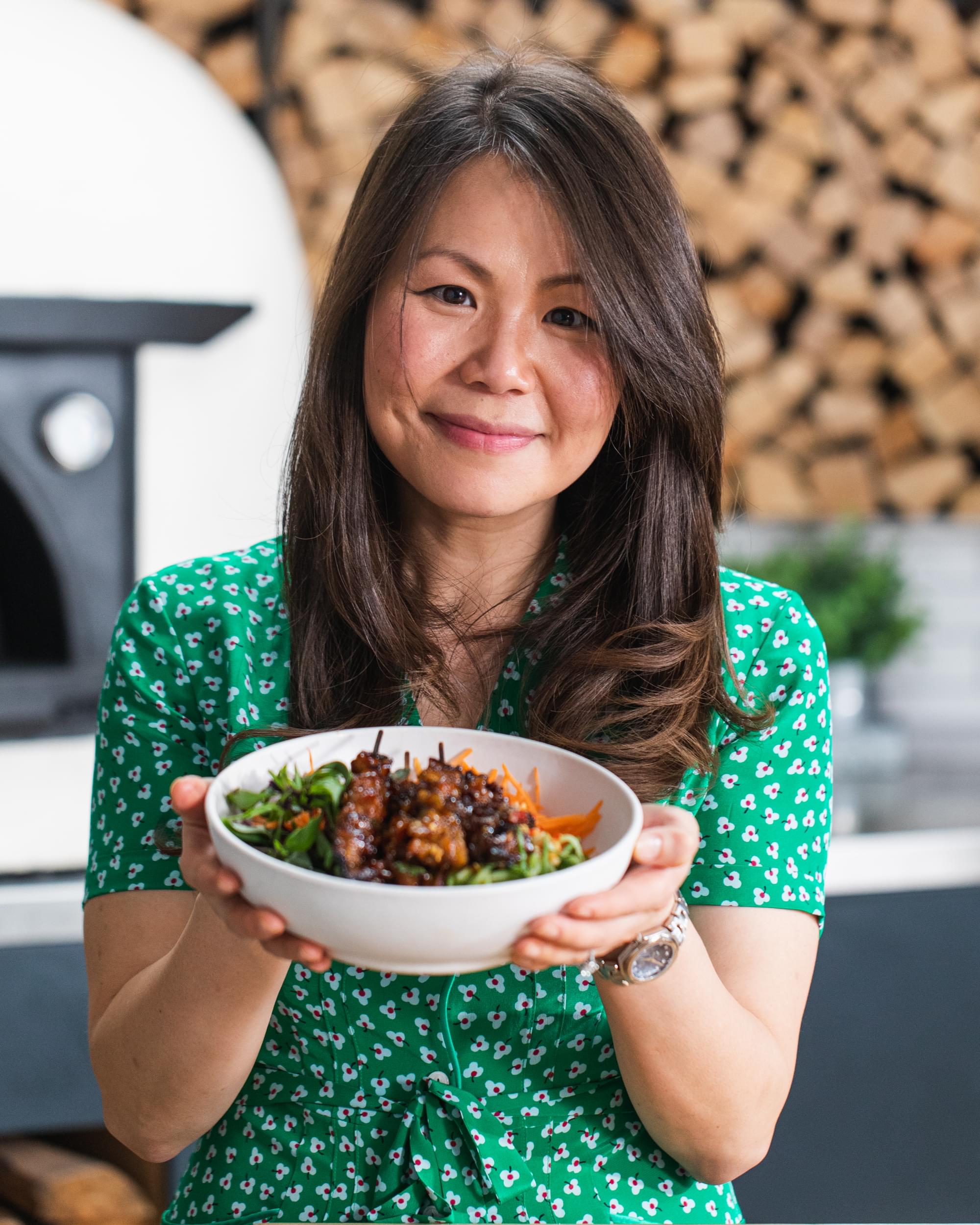 Recipe Contributor
Thuy Pham
The queen of Vietnamese food, Thuy Pham @chef_thuy_pham is a pro when it comes to cooking with fire.