Philly Cheesesteak Pizza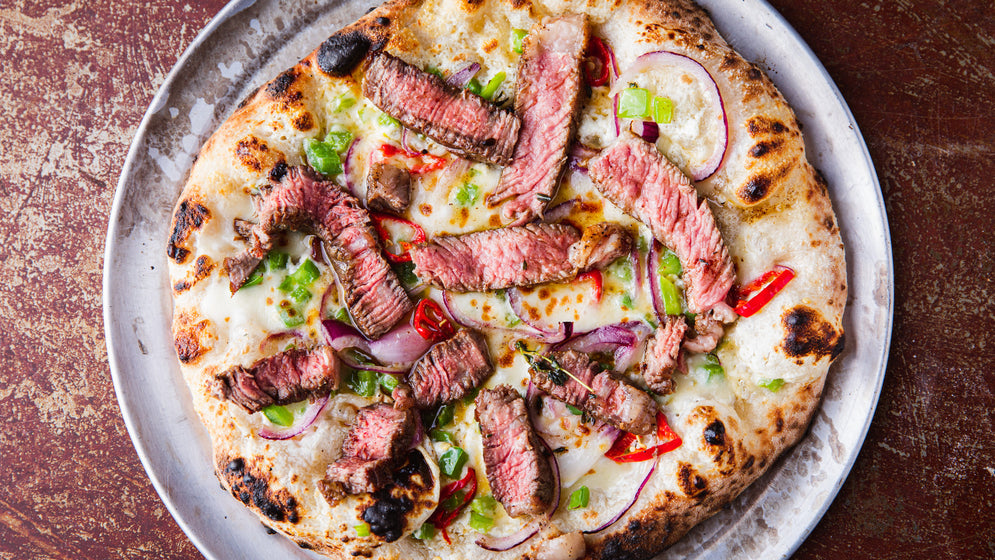 Adam Purnell knows a thing or two about creating filthy pizzas. Check out his take on the classic philly cheesesteak sandwich, with onions, peppers, cheese and seared steak - we can guarantee it'll be a hit at your next pizza party.
Time to fire up your Gozney pizza oven!
Ingredients
1 Onion, chopped

1 Pepper, chopped
50g / 1.76oz Soft cheese

1 Chilli

100g / 3.52oz Cheddar

100g / 3.52oz Mozzarella

1 Rib-eye steak
Show more
Step 1:
Char the onion and peppers off in your Roccbox or Gozney Dome using a cast iron pan, then set aside.
Step 2:
Next cook the steak in the skillet, turning halfway through and then let it rest.
Step 3:
Open up your pizza dough, spread the soft cheese over the base as you would with a standard tomato base.
Step 4:
Top the pizza with the charred peppers, onions and chilli, then add the cheddar and mozzarella and cook in your Gozney Pizza Oven at 400°C/950°F.
Step 5:
Slice up the rested rib eye steak into super thin slices.
Step 6:
Dress the pizza with the ribbons of meat and pour any juices on top.
Try out Adam's Philly Cheesesteak pizza recipe and tag us in your creations using #gozneykitchen.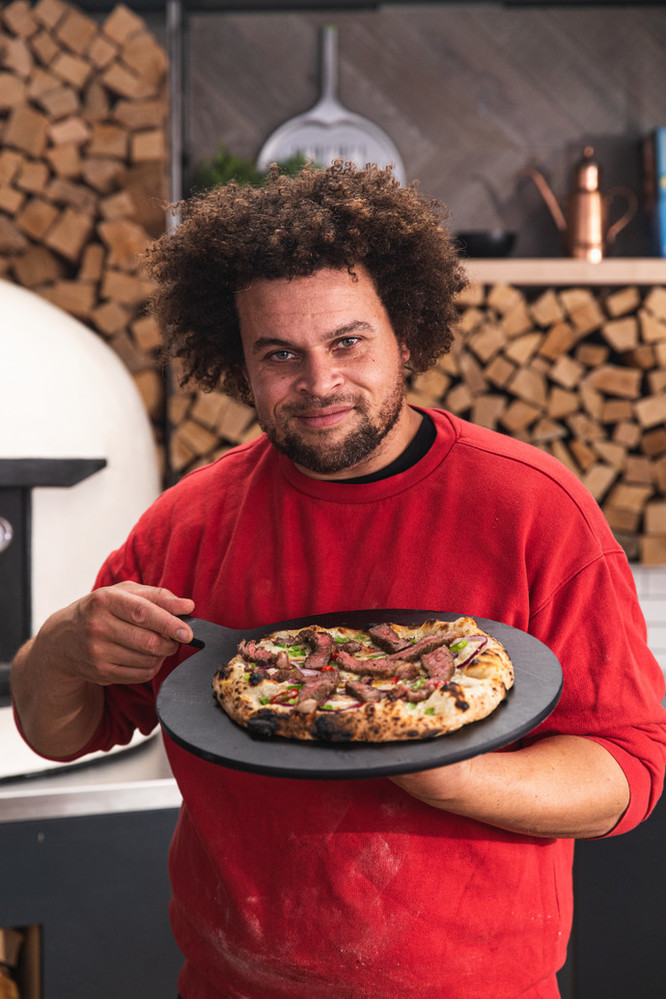 Recipe Contributor
Adam Purnell
Otherwise known as 'Shropshire Lad', Adam Purnell is an epic self-taught home cook and outdoor cooking pro, who's loves to make outrageous meals with fire.