Roasted Oysters with Chili Ferment
It's part 2 of @brad_leone's oyster adventure, and we're cooking up a storm on the Gozney Dome.  
Ingredients
A dozen fresh oysters

Unsalted butter

Rosemary

Sage
*Please note this recipe is scalable
2 lbs (907g) Fresh Cayenne. Scotch bonnet and Jalapeno mixed - any favorite

2 lemongrass stalks

1 head garlic
2 inch ginger

1 cup (201g) shoyu

1/2 sea salt by weight
Show more
Step 1: 
Lay out the oysters onto a roasting tray and place into Gozney Dome at 430°C/800°F. Cook for around 5 minutes.  
Step 2:
For the sauce, mix all the ingredients into a paste in a food processor and ferment at room temperature for 2-3 weeks.  
Step 3:
Strain off the liquid at the end. Pack the paste into jars and store in fridge.  
Step 4:
Create a herby butter by mixing unsalted butter with a spoon of fermented chilli paste. Add some rosemary and sage and melt down in the Dome until liquified.  
Step 5:
Remove the oysters from the oven, open and serve with the fermented chilli / butter mix.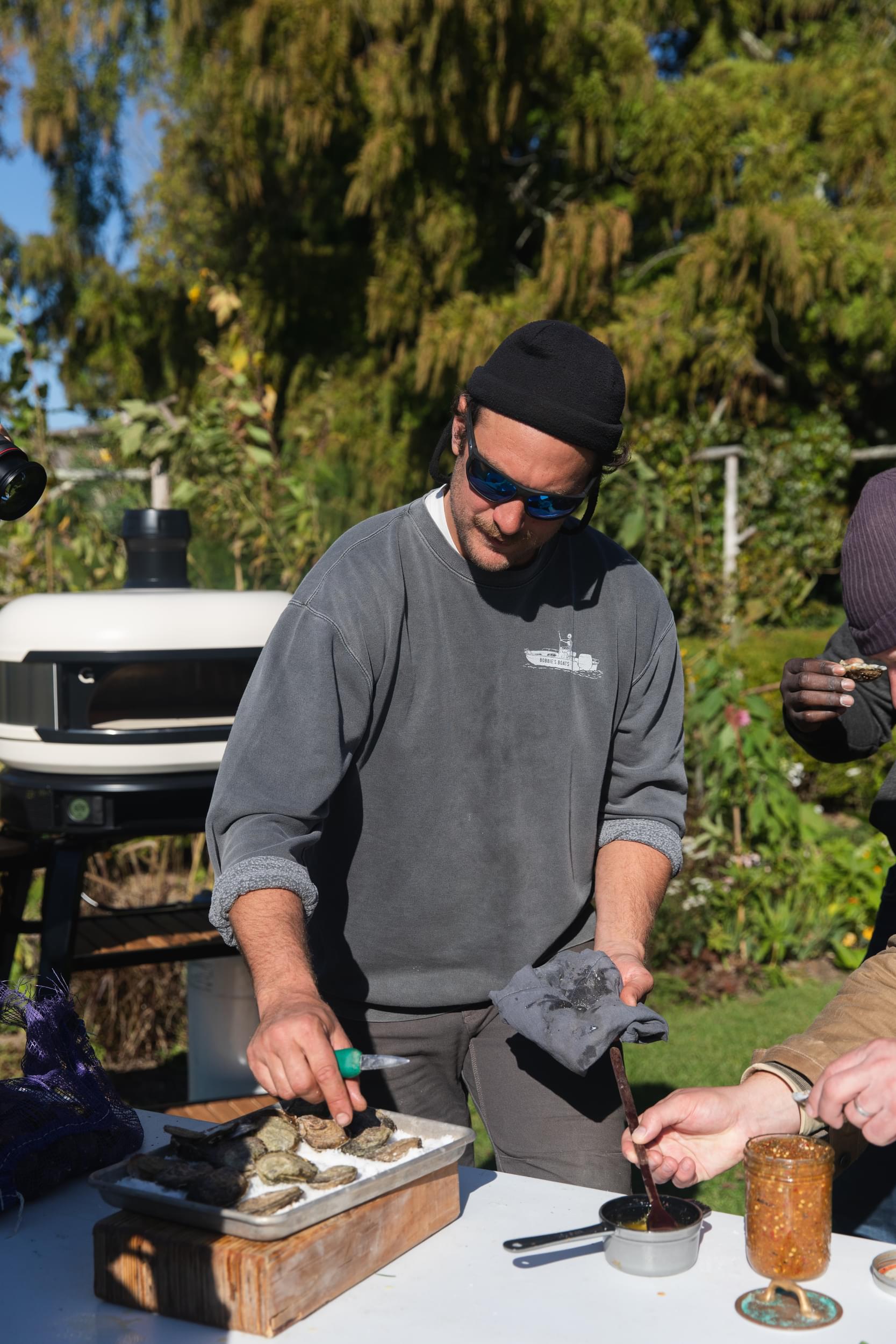 Recipe Contributor
Brad Leone
Gozney Partner Brad Leone was born and raised in New Jersey, hunting, fishing and exploring nature. He still lives there now with his wife and two kids, taking inspiration from the wild for his love of food and outdoor cooking.