Spinach and Artichoke Pizza Recipe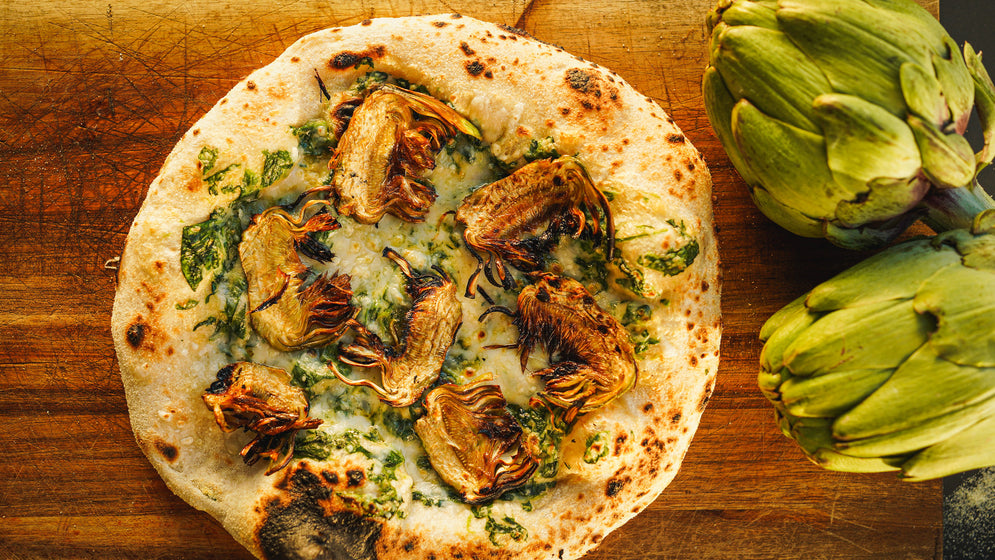 If you're looking to try out something new this Veganuary, Manel and Hanna aka @addictedtohumus have the recipe for you – a delicious vegan spinach and artichoke pizza with a bechamel sauce.
Ingredients
2 Pizza dough balls

200g / 7.05oz fresh spinach
1 artichoke

100g / 3.52oz grated vegan cheese

500ml / 17.59oz soya milk

70g / 2.46oz wheat flour

50g / 1.76oz olive oil
Pinch of salt

Pinch of pepper

Pinch of nutmeg
Show more
Step 1:
Peel the artichoke and cut in fine slices.
Step 2:
Drizzle some olive oil on top and bake in your Gozney pizza oven until they turn crispy and then set aside.
Step 3:
Chop your spinach leaves and fry in a pan until it shrinks and softens up, then set aside.
Step 4:
Add the olive oil and the flour to a pan and fry for 2 minutes.
Step 5:
While constantly whisking, add the soya milk and keep stirring until the sauce thickens.
Step 6:
Add the salt, pepper and nutmeg and set aside.
Step 7:
Open the pizza dough and cover with the spinach, bechamel sauce and some vegan cheese of your choice.
Step 8:
Bake pizza and top with the crispy artichoke. Your Gozney pizza oven should be around 842°F/450°C.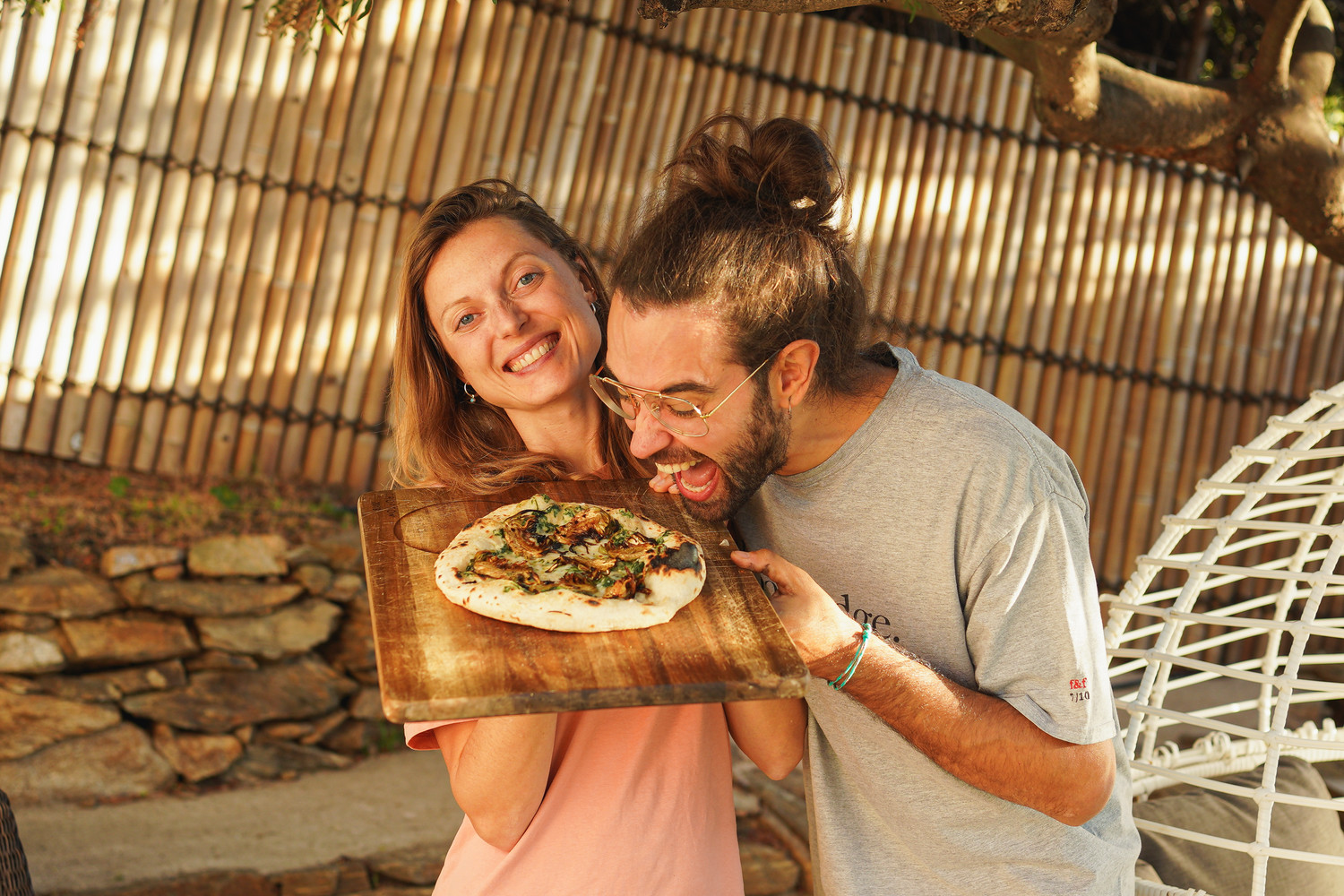 Recipe Contributor
Addicted to Humus
Manel and Hanna from @addictedtohumus are two travellers that love to eat good food every day. They specialise in turning traditional recipes into tasty vegan versions.